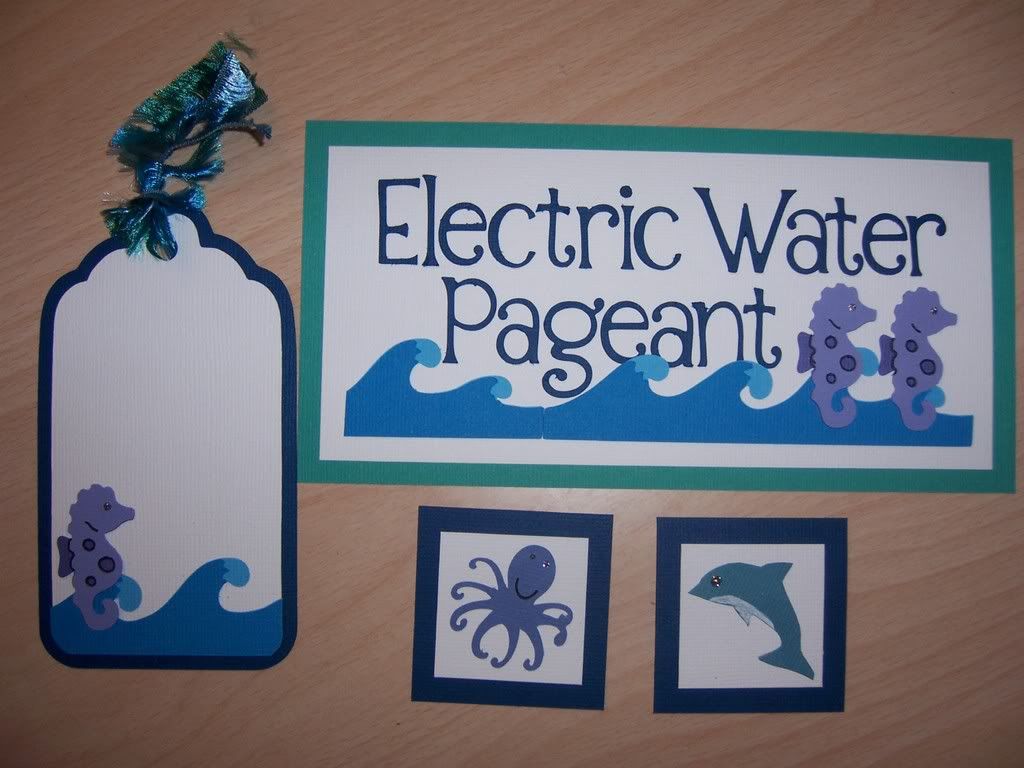 This set is my favorite from the Shows/Parade Swap. It is for the Electric Water Pageant that travels the waters of the Seven Seas Lagoon and Bay Lake at Walt Disney World. One of my favorite memories from our trip to WDW was sitting on a swing on the beach at the Poly with Roger. It was 30 degrees that night but we had such a great time snuggling together and watching the Electric Water Pageant pass by and then watching the "Wishes" fireworks in the distance. It was incredibly peaceful, yet so special!
The Electric Water Pageant was the pre-cursor for the Main Street Electrical Parade at Disneyland. It features several barges with 1,000s of lights showing King Triton and his servants from the deep. The seahorses pull his carriage, the dolphins frolic along in his wake and the octopus travels as part of his entourage.
All paper is Bazzill. The title is cut from Alphalicious, the seahorses from Doodlecharms and the octopus and waves from ZooBalloo. The dolphin was hand-cut.